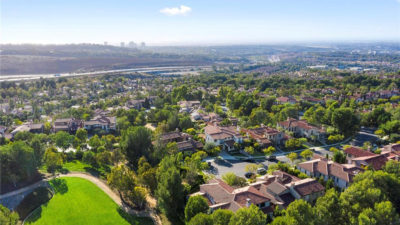 Year Built: 1967-2005, with some custom homes rebuilt
Turtle Rock was the first hillside village, and today, more than 30 years since its inception, isstill remains one most acclaimed and admired places to live in Irvine. Organized by a central looping road, homes are situated in thoughtful arrangements that leave the hilltops preserved, creating a careful balance between local nature and the built environment.
Turtle Ridge has the feeling of a hillside Tuscan retreat. Turtle Ridge is located around and atop some of the highest points within the city of Irvine, providing views of Newport Coastand the inland city lights. This village borders the scenic BommerCanyon, and overlooks the established community of Turtle Rock. The character of the natural area surrounding Turtle Ridge was used as a guide to its architectural design, creating a village that feels closely connected to the land. Winding bike paths, walkways and nature trails give residents easy access to parks and open space.
Sorry we are experiencing system issues. Please try again.